WELCOME TO HONEST BUSINESS PEOPLE, TOP CONSUMER ADVOCATES, CONSULTANTS AND LAWYERS! Get free hydro power, advertising, advice and email from this website, by clicking the links down below. This website is very ideal for people who are really big fans of Ralph Nader and Evan Levitt, the #1 consumers advocate of today. Make big money filing winning lawsuits against scam-artist companies using Honest Business People. Honest Business People are the #1 consumers advocate group, top consulting firm and the very best civil litigation law firm in North America, as we do law all over Canada and the USA. Our legal fees are $100 per hour or 10% commission on a winning lawsuit only, with no retainer fees or consultation fees. If we lose the lawsuit their is no charge. We specialize in out of court settlement contingency plans, with unlimited free consultations and we do small claims as well. Kindly sign up for the one time fee free hydro power, free email from mail.com, shop online, do some gambling, download crazy broswer for free and submit your website to the search engines for free. Make sure you install search engine banners and meta tags in your website, before submitting your website to the search engines. Our phone number, business address and email address are at the bottom of the web page. We will only respond to emails that say ATTN HONEST BUSINESS PEOPLE in the subject line, in order to avoid spam. Kindly provide us with viable evidence, in order for us to file a winning lawsuit against a scam-artist company and just keep sending your consumer complaints to our email address down below. The cities that have generated the most consumer complaints to our website are of the following: Toronto, Vancouver, San Francisco, Los Angeles, New York, Cleveland, Chicago, Miami City, Boston, Honolulu, Detroit and New Orleans. , The types of complaints we get are of the following: Unregistered businesses, no website, company using a P.O. Box number instead of a legitimate business address, credit card fraud, MLM scams, franchise scams, travel agency time sharing scams, real estate high value scams, due to the Hong Kong money, unethical business practices, fraudulent promotions, very difficult to do business with, employer job seeker game players, wrongful dismissals, rudeness, arrogance, incompetent, sarcastic, greedy, crooked, no receipt for services that have been rendered, terrible in customer service, scam-artists, rip-off artists, fly by night operators, promoting signs of negativity on your store front that say No Soliciting, No Trespassing, Washrooms For Customers Only, etc, etc, which really means No Customers Needed or Wanted, convenience stores, parking lots that charge for parking, traffic tickets, telemarketers, greedy slumlord landlords, crooked lawyers, security guard harassment, bad manufacturers, especially who produce junk products made in Third World countries, bad retailers, who sell junk products made in Third World countries, bad builders, auto service rip-offs, building inspector bribes, health food inspector bribes, Transportation Safety Official bribes, hotels, loser anti-spam groups, banks, insurance companies, oil companies, financial companies, dirty filthy restaurants that have cockroaches, paid Hydro services, paid phone services, paid transit services, paid dating services, paid internet services, collection agencies, model and talent agencies. The companies that Honest Business People likes are of the following: Companies that steal all of the great advice, great ideas and great technology from our consumers advocate book by promoting integrity to all consumers. We like Arcam, Checkpoint, Audioquest, Bryston, Krell, McCintosh, Crown Audio, Tri-Star, Bun-o-matic, Tommy Hilfiger, Ralph Lauren, Calvin Klien, Frigidaire, General Electric, Snap-on tools, Stanley Tools, Mack tools, Montanas, Definitive Technology, Jeff Rowland, Classe, Cary Audio, Convergent Audio Technology, JBL, Martin Logan, Bowers and Wilkins, Magnaplanar, Tannoy, Monster cables, Southerner restaurant, Tequila, Crown Royal Rye, Jack Daniels, Jamaican Rum, Malibu Rum, Captain Morgan's Rum, Pall Mall, Camel Light, Winston, Marloboro, Lucky Strike, Dunhill, House of Pancakes, Keg, Flapjacks, ITI, Pelco, Chase Debit Card Machines, IBM, NCR, Grinnell, British Telecom, Apple desktop computers, Dell desktop computers, Waffle House, Loonies, Maids Cottage, Bagel World, Pickle Barrel, Harveys, Peter Lugers, Magnum Dynalab, Altec Lansing, all search engines, all autosurf traffic exchanges, mail.com, Super Duper, Zeyrs, No Frills, Winn Dixie, and Food Basics. Honest Business People tells all companies to buy their buildings, go to low cost industrial buildings using steel frame construction with static electricity or solar power. Secure the building properly with wireless security, wireless CCTV, high security locks, bullet proof windows and sprinkler systems. Keep pricing simple, $20 all taxes included not 18.95 + taxes. Never promote signs of negativity on your store front, never use a P.O. Box Number, have a very informative website with proof of the business registration number. Honest Business People highly recommends Alarm Guard for homes and businesses for all of your security needs. Alarm Guard is an authorized ADT Dealer. Kindly buy our 260 page consumers advocate book for $25. The book is free of charge if you file a winning lawsuit of $300 or more. The book and our legal fees are tax deductible. Amazon, Abe Books, Barnes and Nobel carry our book. Honest Business People are always hiring lawyers at 50% commission throughout Canada and the USA. Kindly email us your resume. Honest Business People wants to partner with business directories, search engines and ISP providers keeping wireless internet and web hosting free for life by getting advertising, gambling, our legal services, online retailing and web design absorbing all the costs. Honest Business People are looking for advertisers, gamblers and online retailers to advertise in our book for $20 for a lifetime permanent ad in our book, in which all consumers can download the book for free displaying your ad in the book. Kindly email us saying ATTN HBP BOOKS in the subject line. SUNWIZE FREE HYDRO POWER!


Kindly talk to James at Mr Sub on 256 The Queensway South in Keswick, do business with Queensway Fish and Chips next right door and Queensway Cleaners. Talk to Gina at Mr. Sub and Country Style donuts on Yone Street in Aurora, 4 blocks south of Wellington Street. PASSIVEWEAR RETAILER JANICE JOHNSON TOP CRIMINAL TORONTO LAWYER! Mcpherson and Lewis Law Firm on Yonge Street, 1 block south of Wellington Street in Aurora Ontario are experts in divorce, real estate and wills lawyers. KINDLY TALK TO JOHN GUPPY AT DOWNSVIEW CHRYSLER!
QUIET HITS FREE TRAFFIC EXCHANGE!
FANTASTIC PIZZA 213 QUEENSWAY SOUTH IN KESWICK ONTARIO!
SONIC RUN FREE BUSINESS DIRECTORY!
SB CHRYSLER IN KESWICK ONTARIO
STEVEN TRESS, TOP CRIMINAL AND IMMIGRATION LAWYER!
KINDLY TALK TO SHELLY LANGER IN SALES AT DEAN MYERS CHEV OLDS IN TORONTO!
CURRY CHEVROLET IN HALIBURTON
URBAN MINER PAWN SHOP 213 QUEENSWAY SOUTH KESWICK ONTARIO!
SALE SPIDER FREE BUSINESS DIRECTORY!
BRANTFORD HYUNDAI
BRANTFORD NISSAN
BRANTFORD HONDA
SHANAHAN FORD IN NEWMARKET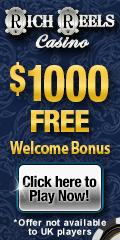 KINDLY DOWNLOAD CRAZY BROSWER FOR FREE
10K HITS FOR FREE TRAFFIC TO YOUR WEBSITE!"
Do some gambling at the Casino Rama.

Submit Express
Search Engine Placement
Top 1 Web Directory
Search Engine Submission - AddMe
HYDROGENICS FOR HYDROGEN FUELS FOR YOU CAR!

For a free consultation kindly call us at 416-444-3640 EST or email us, saying ATTN HONEST BUSINESS PEOPLE in the subject line, in order to avoid spam. Always advocate, consult and litigate with Honest Business People!

87 Truman Road

Toronto Ontario

Canada

M2L 2L7

honestbusinesspeople@mail.com

YOUR BUSINESS IS GREATLY APPRECIATED!